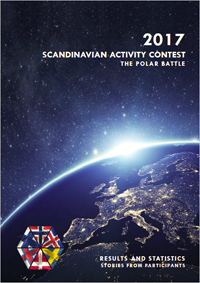 The SAC Booklet 2017
– now ready for download
As usual you will find complete results divided into categories and the different continents and also you see an overview of the winners of the 2017 Plaques. These are on the way via ordinary mail and you will soon get yours.
Furthermore we have included some interesting stories and pictures from participants inside and outside of Scandinavian. And you can read the story of our new Committee member Tomi OH6EI.
All in all we hope you will enjoy reading the booklet – GL in your next Contest.
Get your copy for free today – download Booklet_SAC_2017