The SAC 2015 preliminary results are ready.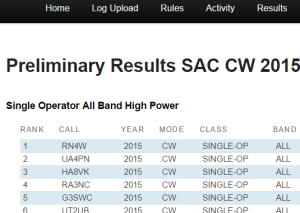 Please check your score! If you find something is wrong email us: support@sactest.net. After five days from now, we will make the score final and also add a list of the plaque winners.
UPDATE 2015-11-11
We have now added the UBN-files to the preliminary listings.
Click on the on the Call in the list, to view the UBN-file.
73
SAC Contest Committee
SM5AJV, OH6KZP, OZ1BII