We are proud to present the SAC 2013 Result Booklet, stuffed with all results and interesting stories about SAC 2013.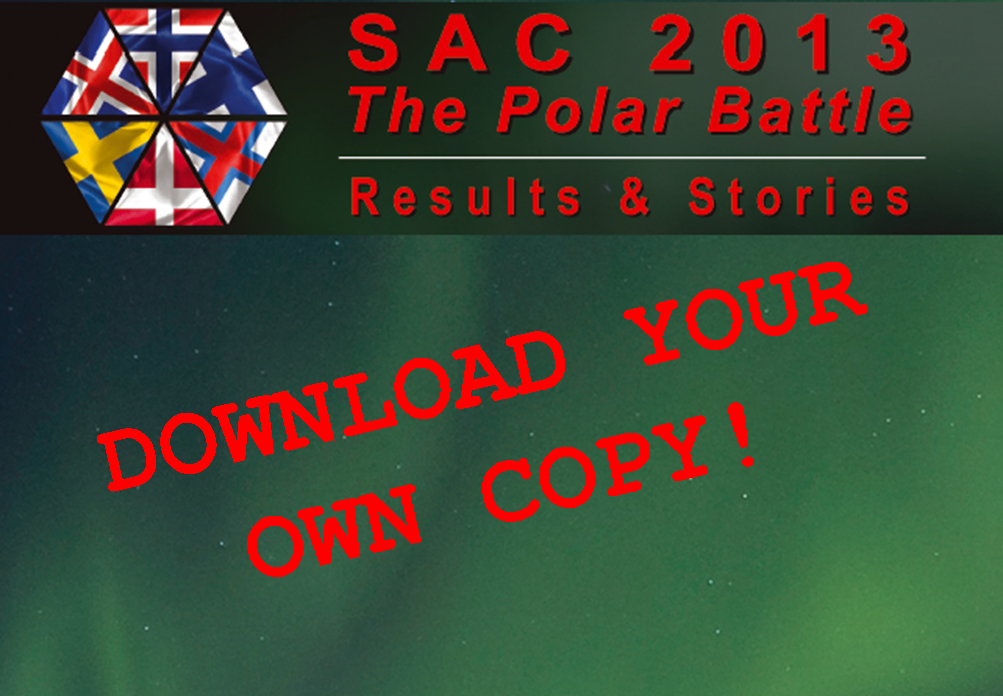 Read more about:
Contest statistics
SAC analysis by OH2BH
CW Stories by: VK8AV, DF6JC, OH1F, PJ4/G3TXF, PY2ZEA
SSB Stories by: LA3S, PA6SAC
CW & SSB soapbox comments
Download your own PDF-copy (PDF 11MB) to your PC, tablet or even your smartphone!
We would like to say THANK YOU! to all contributors and especially to our voluntary editor Flemming OZ8XW!
73
SAC Contest Committee
LB1GB, OH6KZP, OZ3ABE and SM5AJV