The results for SAC SSB 2013 are now published
We are very pleased to see that the interest in SAC SSB has increased from last year and we had 1046 submitted logs this year. The number of participants from outside the Scandinavian region reached a new high: 708.
Congratulations to all winners!
We are also happy see that several score records were broken:
SINGLE OPERATOR ALL BAND HIGH North America: K3ZO
SINGLE OPERATOR ALL BAND LOW Africa: SU9AF
MULTI OPERATOR ALL BAND North America: VA6MA
The UBN-logs of all SAC participants are open to the public. They are just a click away. Click on your call in the listings to see the UBN-file. If you click on the rank number you will be able to download a PDF award. Use the Results menu above to see all listings.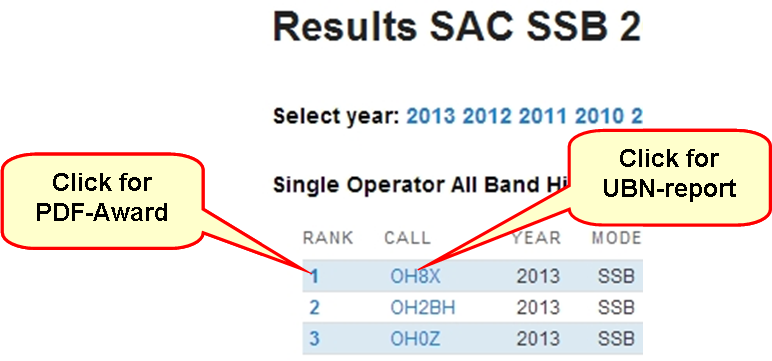 Please send questions, information on any problems to support@sactest.net.
SAC Contest Committee
LB1GB, OH6KZP, OZ3ABE, SM5AJV